Cape of Colours strives to empower students from financially-challenged families living in Yishun through our Free Tuition Programme to motivate and facilitate students to achieve their best academically. We have more than 200 students currently enrolled in the Free Tuition Programme. Tuition classes are conducted on Saturdays by our friendly, experienced and patient volunteer tutors.
We believe that a good education is integral to a child's future, and thus seek to assist all needy students regardless of their race or religion; hence admittance to the Free Tuition Programme is mainly dependent on the financial situation of the student's household.
In addition, book vouchers totaling over $15,000 are presented yearly to the financially-needy students by Guest of Honour, Mr Patrick Tay, MP for Nee Soon GRC (Nee Soon East).
We are constantly seeking to enrich the lives of the students in our Yishun Community and also our Free Tuition Programme. In 2014, we introduced Story Castle and this year, we will be launching our library together with a Reading Programme.
STORY CASTLE
For Primary 1 and 2 students who are studying Chinese, Story Castle offers an enrichment class on Tuesdays that aims to cultivate the students' interest for the Chinese language through fun activities and story telling.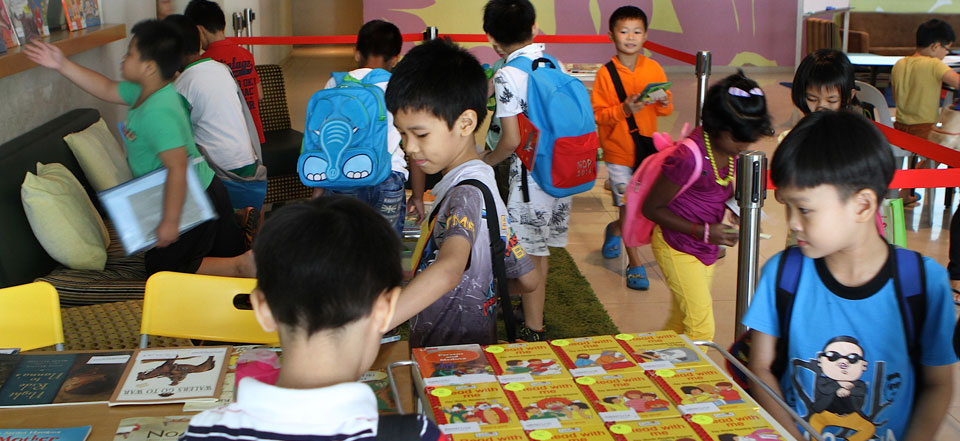 READING @ LIBRARY
We have an exciting reading program at our new library where the students are able to read and borrow books. We hope to inculcate in our students a passion for reading through various activities or by helping them find a book genre that they are interested in.
We believe that a good education comprises more than just classroom learning, and in June this year, we will be conducting enrichment workshops for our students that seek to impart to them essential life skills. Stay tuned for more information!
TESTIMONIES FROM OUR STUDENTS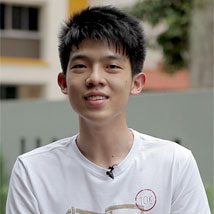 One of our former students stepped forward to volunteer as a teacher in 2014. Neo Peng Hui started joining us for our Maths tuition class since Primary 5 till he completed his GCE "O" Levels. Obtaining a distinction in Mathematics, Peng Hui is now pursuing his studies in a Junior College: "I have always been inspired to become a teacher from young. This is my very first year being a volunteer tutor and I truly appreciate the opportunity that Cape of Colours has given me to teach and put in my best effort for the students. Throughout these few months of teaching, I have understood that being a teacher is not easy because teachers play an important role in students' academic performance and they have to be very responsible for their learning as well as their progression. I am really glad that the students are studious and always have an agenda to achieve their best. It was a memorable experience for me as a tutor and I hope that all the students will do well in their examinations."
"This tuition is truly beneficial to me with the help of many kind and patient teachers. I have never passed Maths from Primary 3 onwards and I lost complete interest in it at Secondary 1. I took my N Levels last year and I obtained a grade 3 for my Maths. Without the help of these teachers that ever taught me before, I would not have passed my Maths and would not have made it to Secondary 5."
-  Dominic Tay
"The teachers are very friendly and kind. They gave us motivation to overcome the challenges we are having. They have the patience to teach a student that have difficulties understanding certain questions or topics."
- Nor Ridhuan Ramzi
CONTACT US : tuition@capeofcolours.org