We believe every child with the desire to learn should be encouraged to do so. Our scholarship program seeks to support and motivate students who are financially in need, with good academic performance, of good character and who actively participate in school activities to excel in their education pursuits.
We have two categories of scholarships to cater to both tertiary and secondary level students: Robert & Marion Lim Scholarship (tertiary level) and the CAPE of Colours Scholarship (secondary level)
ROBERT & MARION LIM SCHOLARSHIP
(Tertiary Level)
The Robert & Marion Lim Scholarships are highly coveted scholarships awarded to motivated students of all nationalities, at the tertiary level, who demonstrate strong academic results, present excellent co-curricular and community records, exhibit good character and strong leadership abilities and potential.
Robert & Marion Lim Scholars are expected to contribute significantly as active volunteers for the Cape of Colours Volunteer Program, and emerge as dynamic global leaders who are capable of effecting a positive impact on society. (More information and the application form will be available soon.)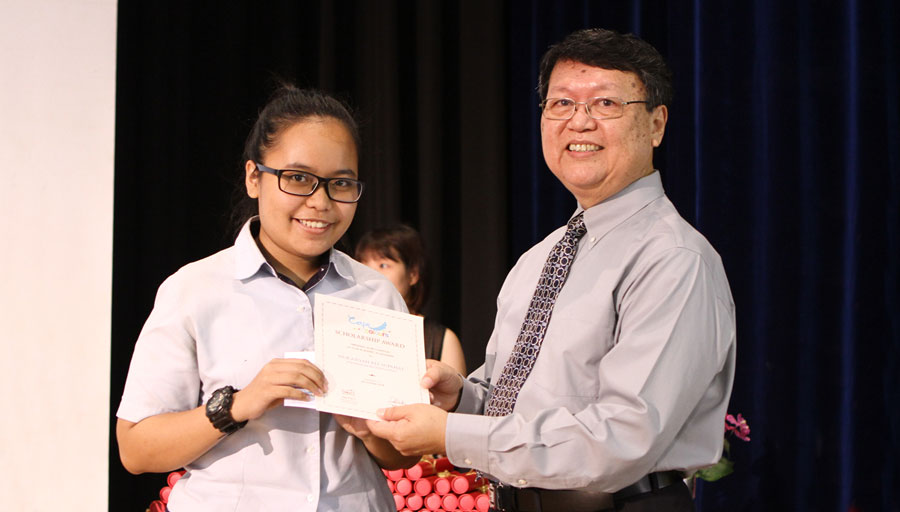 CAPE of COLOURS SCHOLARSHIP
(Secondary Level)
The CAPE of Colours Scholarship is established to assist students of all nationalities who are financially in need, at the secondary level, who demonstrate good academic progress, exhibit good character and present active co-curricular activities records with a one-time cash award to meet basic education expenses.
Cape of Colours currently partners with various secondary schools in awarding these scholarships based on their recommendations. We had just awarded Cape of Colours Scholarships to 7 students of Yishun Town Secondary School on 6 February 2015. 2014 marks our third year in awarding CAPE of Colours Scholarships to the students of Northbrooks Secondary School since we first embarked on this journey together in October 2012.  In September 2013, we also presented scholarships to students of Si Ling Secondary School.
To date, some 60 students have benefitted from the partnership between Cape of Colours and the school beneficiaries. We look forward to partnering with more schools within our neighbourhood to benefit more students with this generous scheme.